Meet The Dentist
---
Mangan Dental Group Staff
At Mangan Dental Group we understand that it's not just the dentist that affects your experience. That's why we take pride in hiring and training the best people we can find. From the first call you make to the office to the last person who waves goodbye to you after your visit, we want you to feel like you are dealing with competent, compassionate people.
Take a moment to get to know us, and we hope you will feel very comfortable with us in person as well.
Dr. Stephen Mangan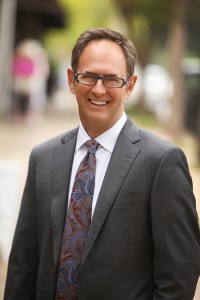 A Little Rock native since age four, Dr. Mangan was raised just four blocks from the dental office. In fact, he chose his current practice location because he loved the feel of his old neighborhood. That love for being around family and friends shapes the feel of the office even today. When you come here as a patient, expect to be treated as a friend.
Dr. Mangan is married to Robin Harrison Mangan. He has four children. His personal hobbies include guitar playing, bicycling, cooking, reading, travel, and camping.
From Dr. Mangan:
"I like to end each day knowing I did my best for my patients. With that in mind I try to constantly learn new techniques and perfect my skills so you as a patient can come to this office knowing you will get the best care possible. And each day as I treat patients I try to always give them the same level of care I would give to my own family. As an office we also strive to treat each patient with warmth, respect, and consideration. I know you're going to like it here. We match great care with great technology, and serve it up in a friendly atmosphere. This is not what you expect from a dental office. This feels different. Better."
"Right now is a wonderful time for me as a dad. I have twin girls in college, and they make me proud every time they even cross my mind. I have a son in high school who is funny, musically talented, smart, and very cool. And Robin and I have a baby boy who is reminding me day in and day out what a treat it is to be a parent. It would be fair to say that being a dad is one of the greatest joys in my life."
"My family has vacationed from the snow covered mountains to the sunny beaches, and we enjoy traveling when we are able. I also love to be around people, both old friends and new. I feel very blessed to have a profession that allows me to meet so many wonderful people. I invite you to come be a part of a practice that will help you keep your smile healthy for life."